Blossa 18 - Amalfi
Along winding roads, steep mountainsides, and vast lemon groves, Blossa discovered the destination that inspired this year's flavor: the Italian Amalfi Coast.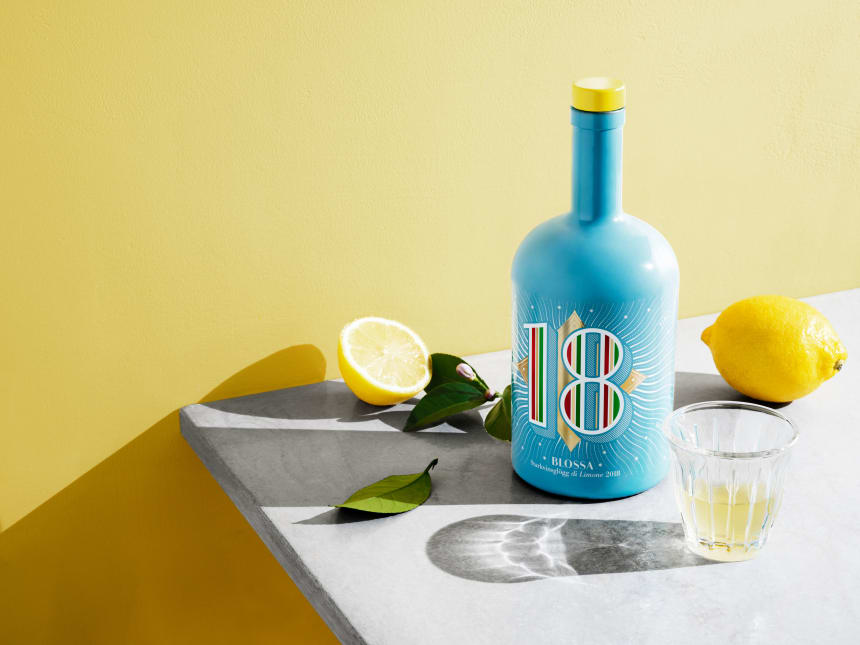 In this region, large, sun-ripened Ovale di Sorrento lemons, which form the foundation of Limoncello production, thrive. These unique, lower-acidity lemons infused the annual glögg with a fresh note, complemented by rosemary, thyme, and basil – herbs associated with warmth, sea, and sun-drenched landscapes.
To create this year's glögg, we teamed up with an Italian company that crafted a lemon zest infusion for us. But lo and behold, the delivery to our Blossa factory turned into an eternal journey, and there we were, perplexed like Santa Claus on summer vacation. Suddenly, someone blurts out, "but this infusion has an alcohol content of 80% ABV!" Our Chief Blender Åsa, got a spark in her apron, and we quickly lowered the alcohol content to 70% ABV. Our lemon infusion was given an express-ticket, and everything felt like a sunny winter's day on the slopes again. The delivery arrived on time, and Christmas 2018 was saved!