Blossa 15 - England
In 2015, Blossa couldn't resist drawing inspiration from the tea-loving Brits and flavored their annual glögg with one of the world's most popular tea varieties: Earl Grey.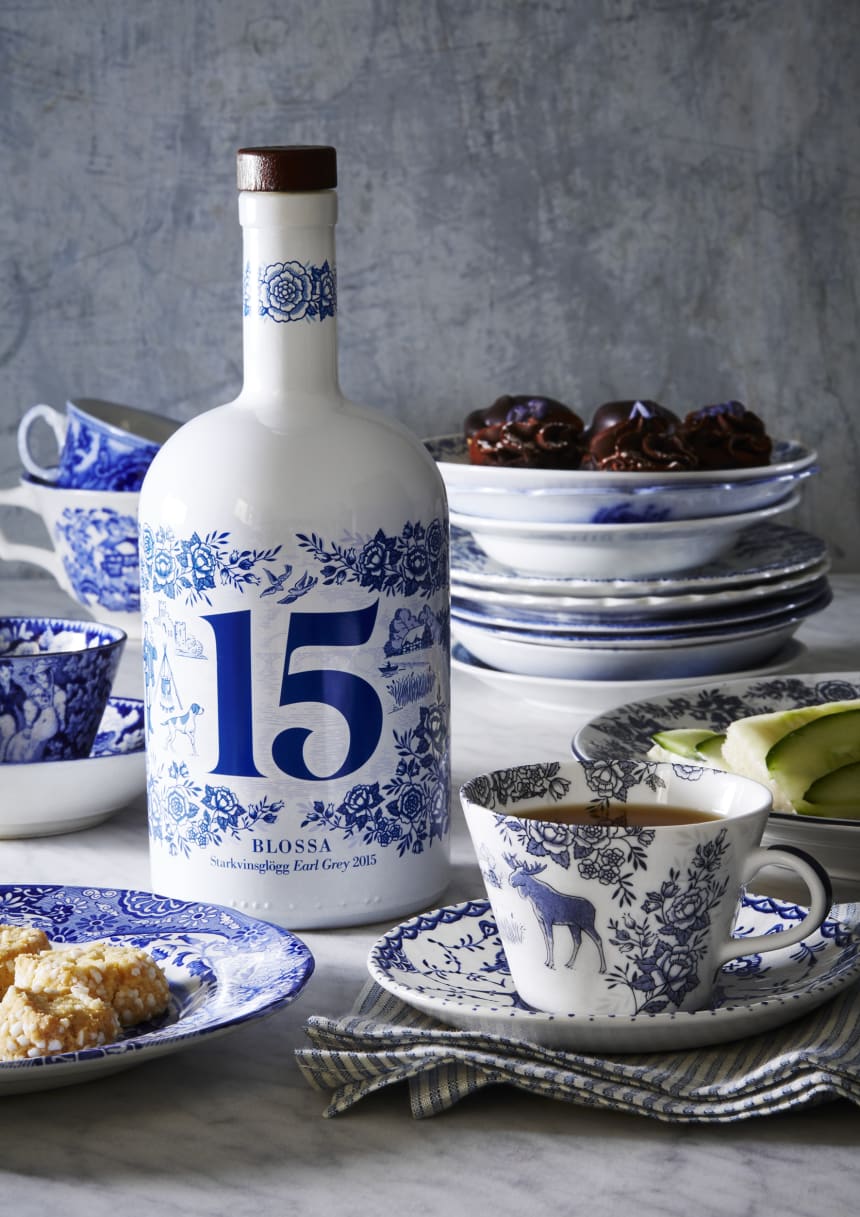 This citrus-scented black tea was exclusively crafted by The London Tea Company – a groundbreaking tea haven solely dedicated to Fairtrade. Earl Grey is a refreshing tea traditionally flavored with the citrus fruit bergamot, but our Chief Blender Åsa wasn't entirely content with the flavor balance. She wanted to give the tea an extra zing to match the complex glögg spices, so we added a bit of orange and bitter orange.
This year, Blossa aimed to highlight the parallels between glögg and tea, both in terms of how they're enjoyed and the sense of community often surrounding the drinks. The result was an "afternoon glögg", evident in both the design and taste.